The most complete and secure WordPress tools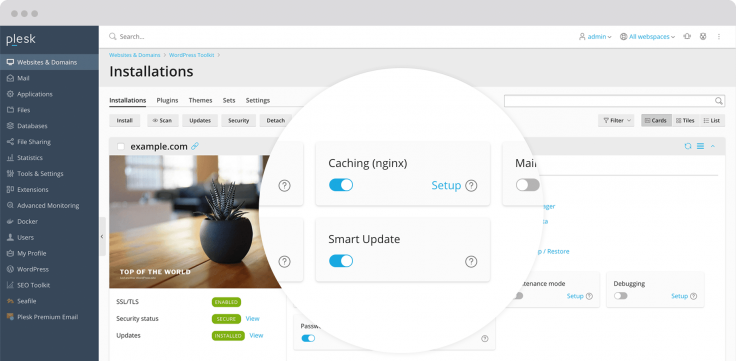 Special WordPress Panel
With one click on installing, initializing, and configuring WordPress, we use a special WordPress panel on hosting.
Testing
Check out new features and ideas in the sandbox, site testing no longer requires flagships and a separate server.
Complex Works
Cloning, synchronizing, updating, migrating, and other difficult tasks are no longer a problem. It is already possible to perform the actions listed with one click.
Protective Mechanism
A special WordPress panel automatically scans your uploaded files to identify malicious code.
Automation
You can already automatically perform updates to your WordPress plugins and community.
Simple, but not Amateurish
Get full control over WP-CLI, error management, search engine indexing management, and more.